Price
The price for one BioCell Protein Carbonyl Assay Kit is US$440.00 plus freight. We offer a 5% discount for five or more, and a 10% discount for ten or more kits. Quote available on request.
Dispatch details
We air freight all orders using international express couriers, so you can be sure of receiving your kit within one week, no matter where in the world you may be.
Freight costs
The more kits you order, the lower the freight charge.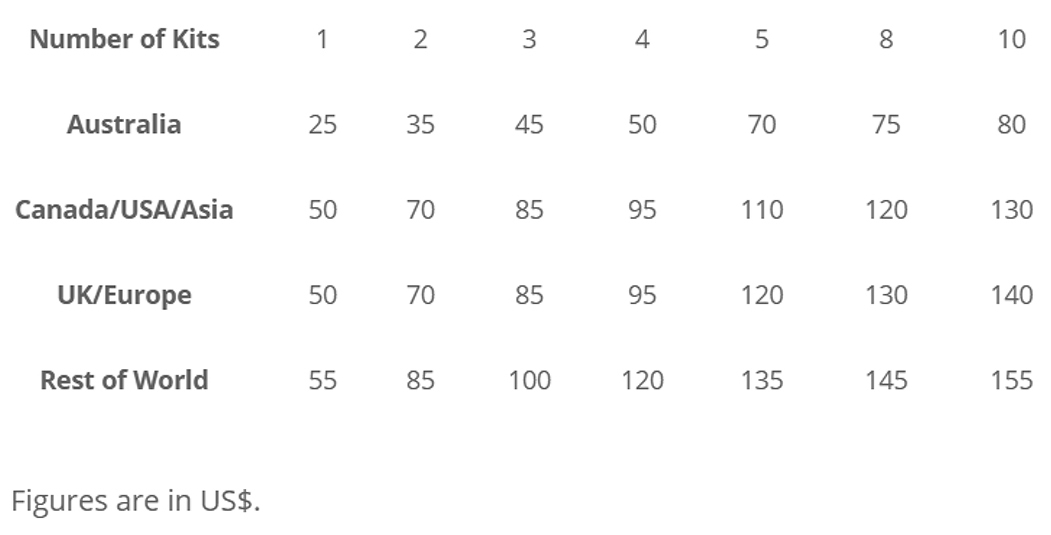 Catalogue number
BioCell Protein Carbonyl Kit : BPCK01
Payment details
On dispatch we will email you an invoice in US$ with details of our bank account for payment.
Orders
Please send your order, order number and delivery and postal address by email: orders@biocellcorp.co.nz
All product prices, quantities and expected delivery details will be confirmed via return email.